it's all your brand needs
Amazing Smoothie Bars & Bikes
Energise your event with our smoothie bike hire!
When you're hosting or attending an event, you want to make sure you are the centre of attention. Involving a mobile smoothie bar or bike as part of your marketing can be an ideal way of making a statement, whether you're holding a conference, setting up a booth at an exhibition or launching a new product.
We've taken our bars and bikes across the country and worked with some highly recognised brands, bringing fresh, quality smoothies and juices to their customers.
To get started with your juice and smoothie promotion, see our smoothie bike and bar options and find the perfect fit for your next event.
We have bars in a range of sizes, each one folding down to access even the most difficult of places. The sleek design will ensure that your juice and smoothie promotion will always be professional and attractive in the eyes of your customers.
No matter where you're holding your promotion, we have a bar or two in the perfect size, fully brandable and stocked with the finest ingredients and equipment on the market.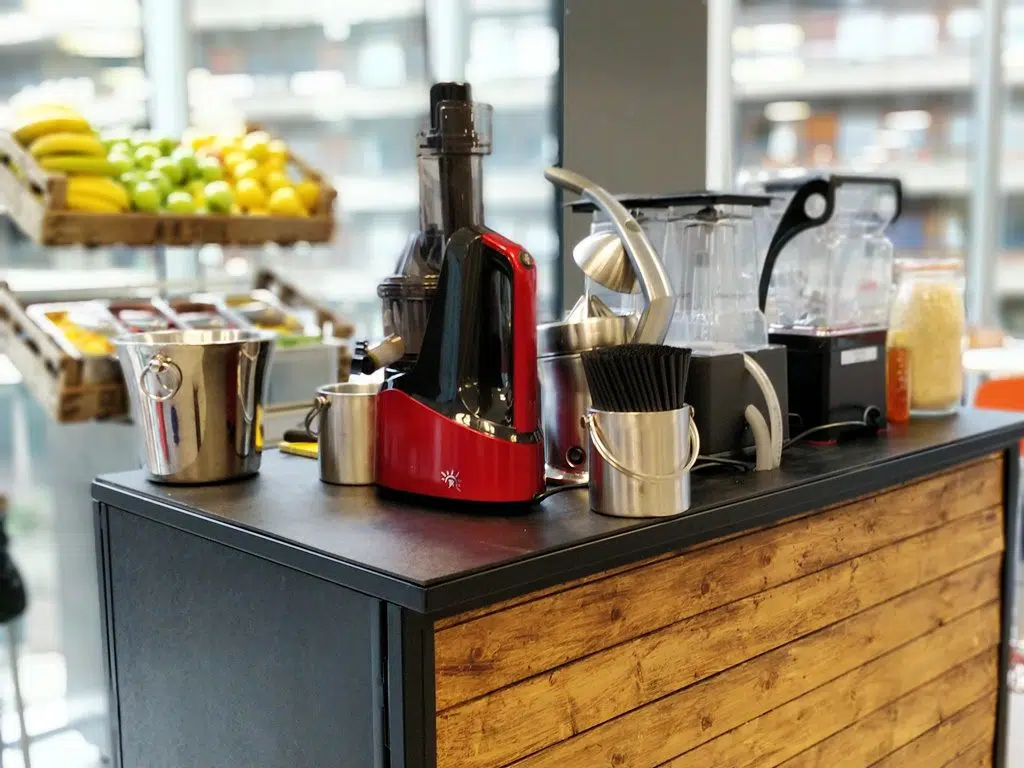 Hire a Bar or Bike for Your Next Event
We deliver exciting, innovative and affordable smoothie services for hire
We are the best juice maker in town
The design of our Dutch cargo bike makes it the perfect centrepiece and its small size means it can be set up almost anywhere you need it. Our bikes can be fully branded but are sure to stand out even if left with the standard design.
Set a bike up on your shop floor, outside or in the office and our gurus will get straight to work making delicious drinks for your guests or customers.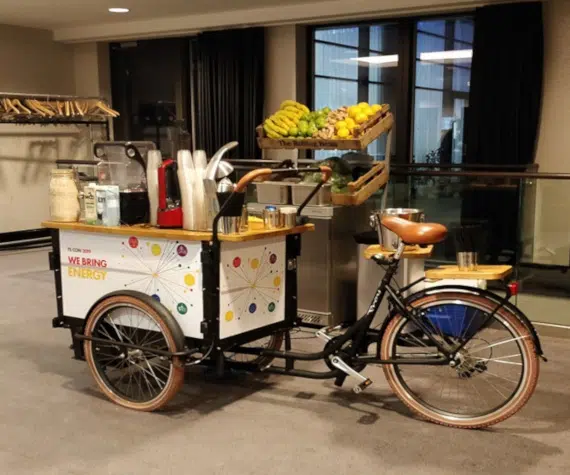 Contact us to learn how The Juice Guru can help you with your next event.
Ideal for Exhibitions, Conferences & Corporate Events
We'd love to hear from you
The Juice Guru customise each of our events exactly to our clients requirements. For a quote from us simply fill out the form with your requirements for your event and we will contact you quickly.
We have taken our mobile smoothie bars and bikes around the UK to serve guests tasty smoothies at exhibitions, product launches and office celebrations.

From London to Edinburgh, our team are on-hand to help at any kind of event you need us for.