Mobile Juice Bars for All Events
Your next event will be unforgettable 
Mobile Juice Bars for All Events
We have taken our mobile juice bars all over the country, bringing fresh fruit smoothies and juices to conferences, exhibitions and product launches in every industry.
With a range of sizes and fully customisable panels to really make your mark, our smoothie bars are ideal for any corporate or private event.
Our juice bars have helped many big name clients in the past to welcome their customers, guests and attendees and encourage interaction with your staff. Our professional juice gurus strive for customer service excellence to give you peace of mind and so both you and your clients can get the most out of the experience.
Our bars range from 1-2.5m in length so no matter what size space we are working with, we can easily fit in and get to work. Our bars are designed to be flat-pack for the best ease of access. Each bar can be used independently or joined together to make a large double bar. We also have corner units which give a little extra room if a double length bar is too much for your space.
Not what you're looking for? Check out our smoothie bike hire options to find the right fit for your event.
Each of our bars can be fully personalised with front and side panel branding opportunities to share your message with your customers. Full branding across the bars, cups and uniforms also means that we look like part of your team to help further your marketing goals and create a welcoming presence for customers and guests.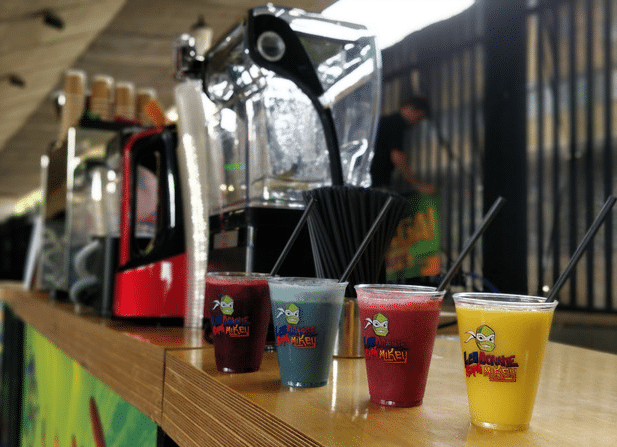 Hire a Bar or Bike for Your Next Event
We deliver exciting, innovative and affordable smoothie services for hire
As well as being customisable, our bars come in versatile styles including sleek black and rustic wood. If you would rather leave them blank you can trust them to still look highly professional and attractive.
All our fruit is delivered to your venue by our local green grocer to ensure freshness on the day. Everything we use in our smoothies is displayed and hand-picked so customers know exactly what is going into their order and that they are drinking the finest fresh smoothies and juices around.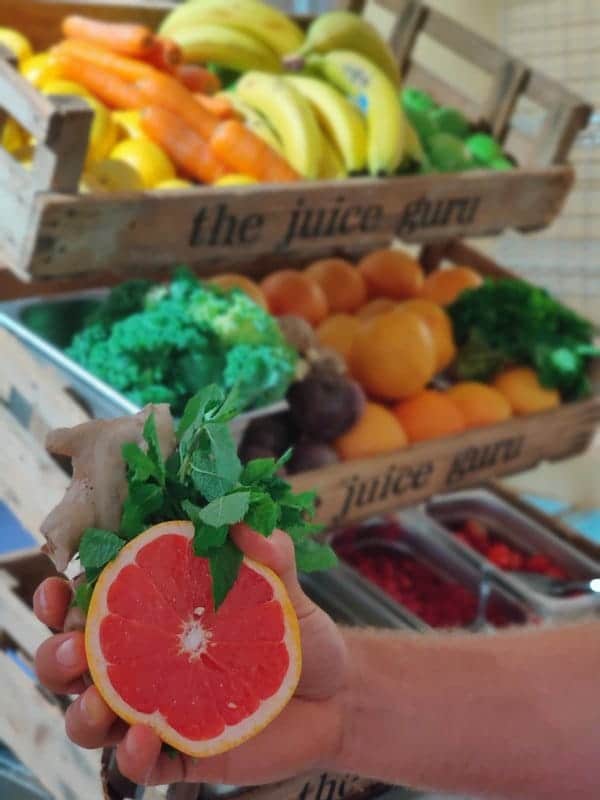 Contact us to learn how The Juice Guru can help you with your next event.
Ideal for Exhibitions, Conferences & Corporate Events
We use the best equipment on the market so you and your customers get the best products possible. Our juicing and smoothie machines are the quietest on the market and all work on a single conventional wall plug so we can be stationed just about anywhere with as little disruption as possible.
We'd love to hear from you
The Juice Guru customise each of our events exactly to our clients requirements. For a quote from us simply fill out the form with your requirements for your event and we will contact you quickly.
We have taken our mobile smoothie bars and bikes around the UK to serve guests tasty smoothies at exhibitions, product launches and office celebrations.

From London to Edinburgh, our team are on-hand to help at any kind of event you need us for.