Smoothie Bars for Product & Press Launches
Your next event will be unforgettable 
Fresh juices & Smoothies for Product & Press Launches
Whether you are holding a product launch, press day or marketing event, we can provide your guests with delicious, fresh fruit smoothies and juices.
Our mobile juice bars are a great welcoming gesture while your team manages the event or a healthy refresher throughout the day.
Product launches and press days can take many shapes, and so can our juice bars! We have juice bars from 1m to juice bikes 2.5m long. Whether outside, inside, in a lift or roof terrace, our mobile juice bars and bikes can fit and get to work.
All our machines work on a single conventional plug so we can get juicing almost anywhere. No matter where you are, we will be there to provide top quality products with simplicity and professionalism.
Customisable for Your Brand
Almost every inch of our bars and bikes can be branded with your logo or marketing message. We work with you to ensure that your message is clearly displayed to your guests and customers.
Our cups and uniforms are also fully customisable. This means our service fully blends into your team strategy and becomes part of the experience throughout your product launch.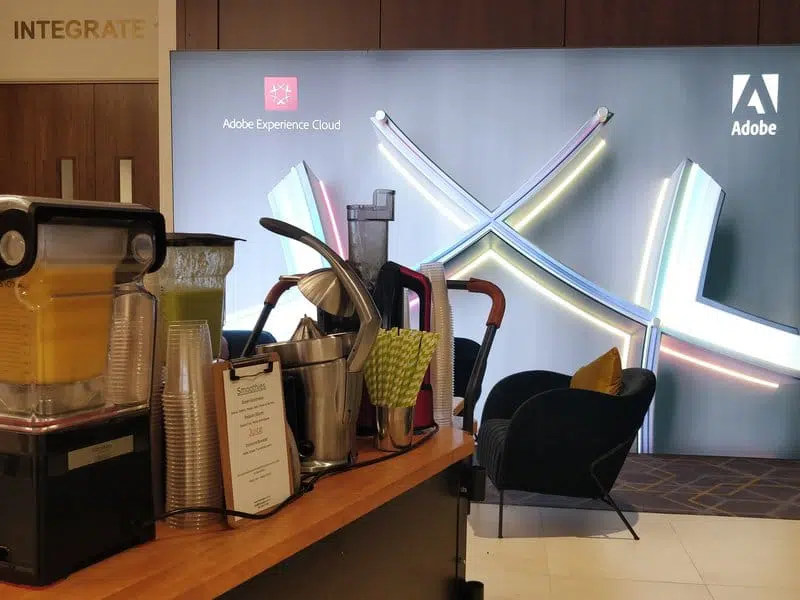 Hire a Bar or Bike for Your Next Event
We deliver exciting, innovative and affordable smoothie services for hire
Product Launches Done Right
Product launches are all about you and your brand but a really effective product launch needs to have a laser focus on your guests to make sure they understand why your product is as great as you say it is.
At every point during the day, you need to show skill, experience and quality. That's why our trained staff are on hand to provide a professional, friendly service throughout the day. We aim to provide excellent customer service so your guests can see that, in every aspect, you and your product are trustworthy.
Produce Fresh for Every Event
Wherever we take our mobile juice bars, we source fresh ingredients from our local greengrocer and have it delivered to the event to ensure freshness. Each piece of fruit that goes into our juices and smoothies is displayed and handpicked so your guests know exactly what they are getting in every one.
All our delicious smoothies and juices are made to order so we are happy to discuss the menu for your event with you and advise you on what we think would work best for your audience.
Take a look at our menu to see the types of smoothies we produce before you get in touch.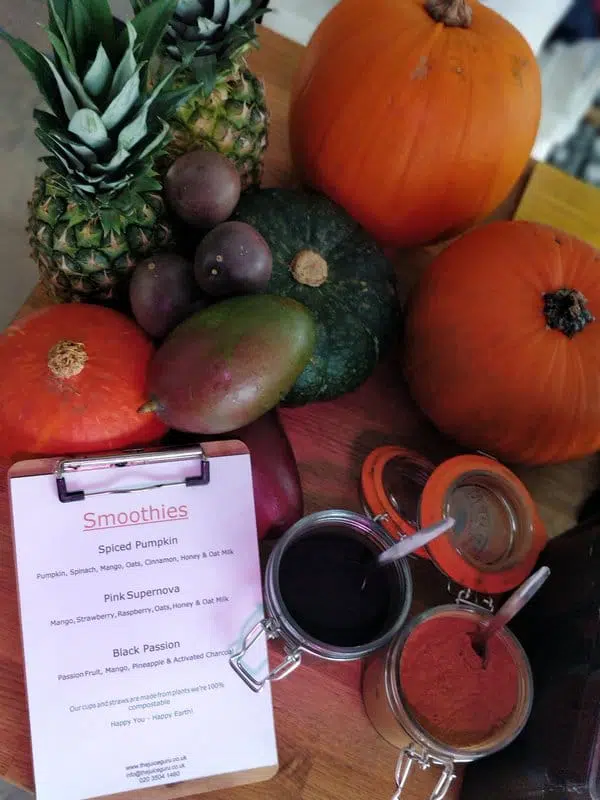 Contact us to learn how The Juice Guru can help you with your next event.
Ideal for Exhibitions, Conferences & Corporate Events
We believe in providing great service in everything we do. We use the quietest equipment on the market and all our cups and straws are biodegradable.
Our staff are trained and professional and we strive to create the most welcoming engaging atmosphere we can throughout your event.
We'd love to hear from you
The Juice Guru customise each of our events exactly to our clients requirements. For a quote from us simply fill out the form with your requirements for your event and we will contact you quickly.
We have taken our mobile smoothie bars and bikes around the UK to serve guests tasty smoothies at exhibitions, product launches and office celebrations.

From London to Edinburgh, our team are on-hand to help at any kind of event you need us for.