Mobile Smoothie Bike Hire
Your next event will be unforgettable 
Mobile Smoothie Bike Hire
Mobile Smoothie Bike Hire for Your Events
For your next exhibition, conference or office treat, we offer smoothie bike hire services that are sure to provide great customer interaction and enjoyment for any corporate or wellbeing event. We've travelled across the UK (and made a few trips around Europe) to serve top-quality smoothies and juices at events of all sizes.
Whether it's corporate or private, hiring a smoothie bike can be hugely beneficial for event engagement and brand awareness, all while promoting a healthy lifestyle! We also offer staffing options so our gurus are always ready and available to join your team and make any event as memorable as possible.
Smoothie Bike Hire for Any Event Size
Whether you want to energise your staff for the rest of the day at work or keep your guests hydrated during a product launch, we have extensive experience in engaging guests with our refreshments.  We believe good customer service is essential for events like conferences and exhibitions to make everyone feel at ease while increasing levels of interaction for a truly successful event. We also offer smoothie and juice bar rentals to help you match our service with your event needs.
Unique Smoothie Bikes to Rent
One of the biggest benefits of renting one of our smoothie bikes comes in our unique design options. Our Dutch cargo bike design is great at drawing crowds and takes a great picture, helping you distribute your brand's image even further.
Even if you choose not to customise the branding, you can trust our bikes to still look attractive to potential customers, encouraging more footfall and getting your customers talking.
Our smoothie bikes make for a stand-out employee benefit that will entertain and invigorate your team, boosting morale and bringing everyone together.
Hire a Bar or Bike for Your Next Event
We deliver exciting, innovative and affordable smoothie services for hire
Branded Smoothie Bike Rentals
Our smoothie and juice bikes offer a unique opportunity to raise brand awareness no matter what your event or where they're placed. We have three-panel branding available on our Dutch cargo bikes and you can choose to brand our cups and uniforms too, so our service blends in perfectly with your marketing plan. Providing these branding options on our rental bikes and equipment can help to cement your product or business in the minds of your customers even when they're not directly interacting with you.
Fresh Fruit In Every Smoothie Cup
When you hire our smoothie and juice bikes, we make sure your customers are served the freshest quality drinks all day long. We have all our ingredients delivered on the day by our local greengrocer and present them proudly for your guests to see as we make them.
We are confident that only the finest fruit and vegetables are used in our smoothies and juices so you and your guests can be sure each cup will be full of flavour and freshness.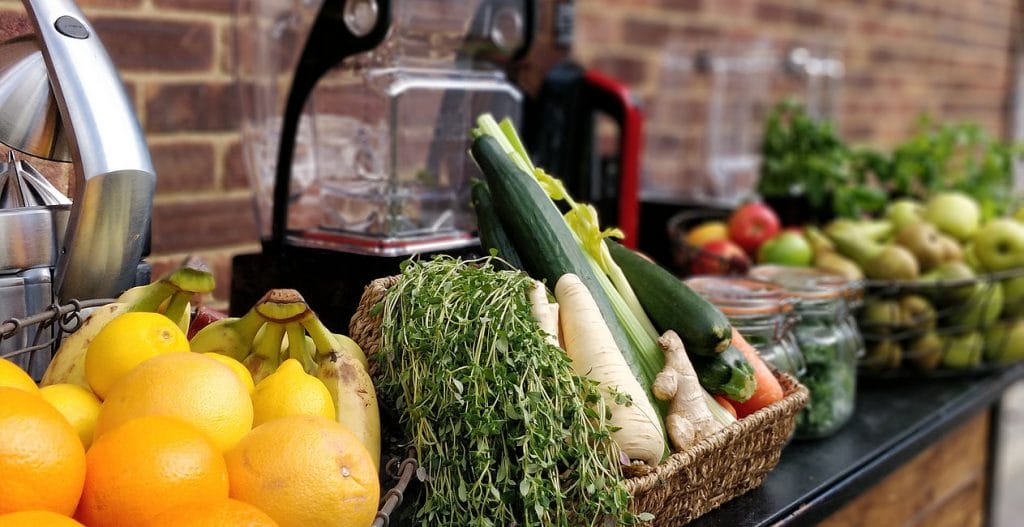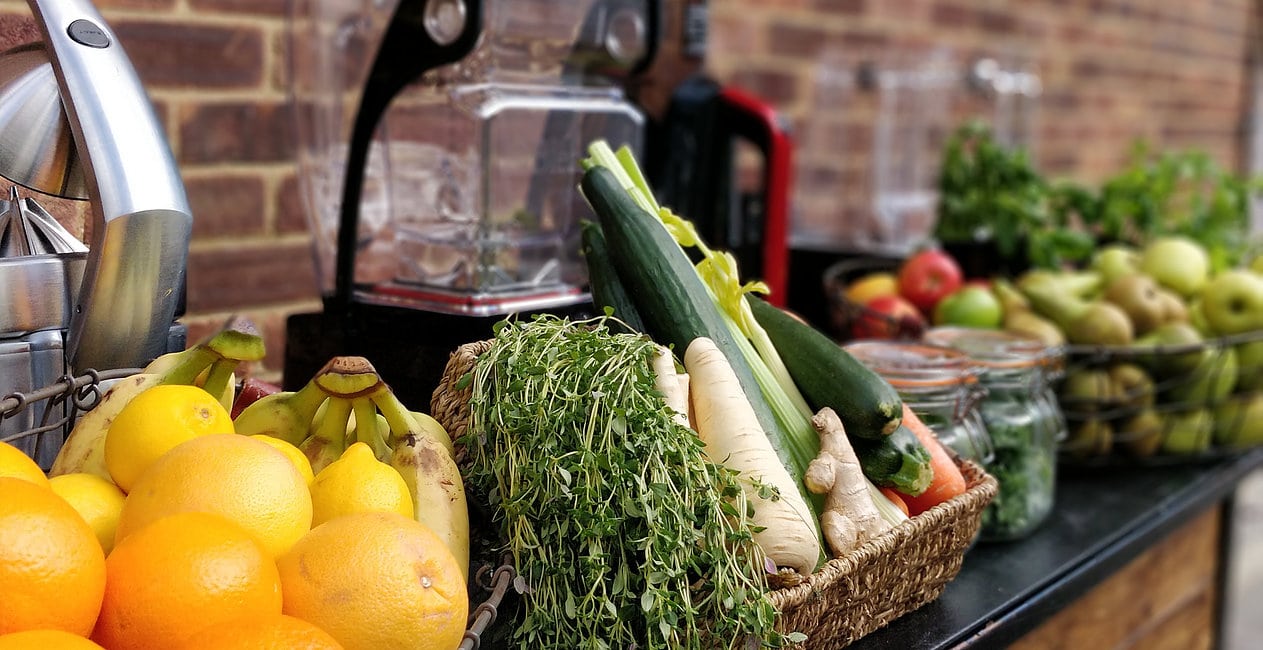 Contact us to learn how The Juice Guru can help you with your next event.
Ideal for Exhibitions, Conferences & Corporate Events
We use the best equipment on the market so that you and your clients get the best service. Our blenders are the quietest available so no matter where we are, we make as little disruption as possible. Our smoothie bikes are 2.5 metres in length, with a quick-release cycle section to allow access in small lifts or tight spaces.
We'd love to hear from you
The Juice Guru customise each of our events exactly to our clients requirements. For a quote from us simply fill out the form with your requirements for your event and we will contact you quickly.
We have taken our mobile smoothie bars and bikes around the UK to serve guests tasty smoothies at exhibitions, product launches and office celebrations.

From London to Edinburgh, our team are on-hand to help at any kind of event you need us for.