Exhibition smoothie and juice hire
make it the best exhibition ever!
Fresh juices & Smoothies for Exhibitions
We have vast experience running events across the UK and Europe so you can rely on us to organise, set up and deliver an incredible service allowing you to focus on everything else.
Our dedicated team of mixologists will provide the highest quality drinks from first thing in the morning to the end of the show. We'll work directly with your team to meet your exact requirements, ensuring we create the biggest impact for your brand.
Choose From Our Bikes & Bars
Our mobile juice bars and bikes have travelled the UK to bring the freshest tastes to exhibition delegates in the name of furthering your marketing goals.
All our equipment can be fully branded so it looks like it has always been yours. With our smoothie bike hire, you can bring a novelty to your exhibition space that will interest and excite delegates who might otherwise just walk by
Our juice bars and bike have customisable panels to include your ad message or logo and personalising your cups enables delegates to distribute your message for you. 
Driving curiosity with a smoothie bike and cementing your message with personalised branding helps keep you head and shoulders above at any event.
Hire a Bar or Bike for Your Next Event
We deliver exciting, innovative and affordable smoothie services for hire
Standing Out at Exhibitions
The goal of an exhibition is to stand out and keep your brand, business or product in delegates' minds long after the day is over. We at the Juice Guru know just how to achieve this to make your stand the one to see. We follow a few steps to ensure that you make the most of what little space you have.
All our juice bars start as blank slates so that you can customise them with your own brand or message. Making a juice bar the centrepiece of your stand and covering it with your targeted messaging will help cement your name in your customers' heads from the minute they walk up.
A great way to stand out is to get people talking. Providing a range of healthy smoothies and juices helps you stand out and makes your stand the one to visit.
Your stand is the first point of contact delegates have with your business. By enlisting our expert, welcoming team to work the bar, you ensure that customers see a friendly face inviting them into your space. A juice bar helps break the ice and can encourage deeper connection than you might get by simply taking people into your booth.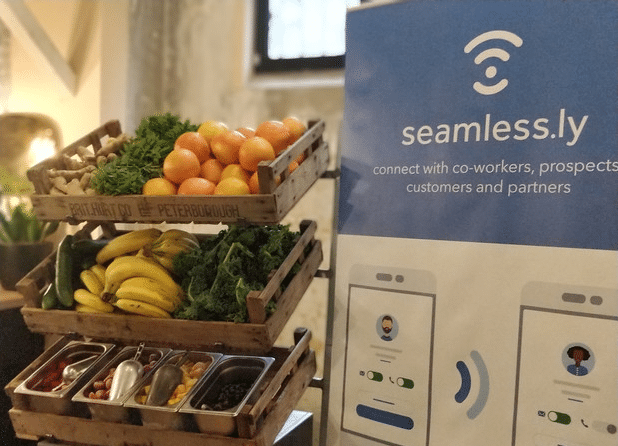 Fresh, Locally Sourced Produce
We source all our fresh fruit from a local greengrocer and have it delivered to the event. We display all our ingredients on our smoothie bikes and bars and hand pick it for each customer. Whenever you use the Juice Guru, you can be sure you and your customers are getting the best quality products
We are fully flexible with our menu and would be happy to consult with you to choose what is best for your audience. You can see all our available options on our menu page.
We offer energising juices, vitamin-rich smoothies and even offer breakfast options to pique all interests.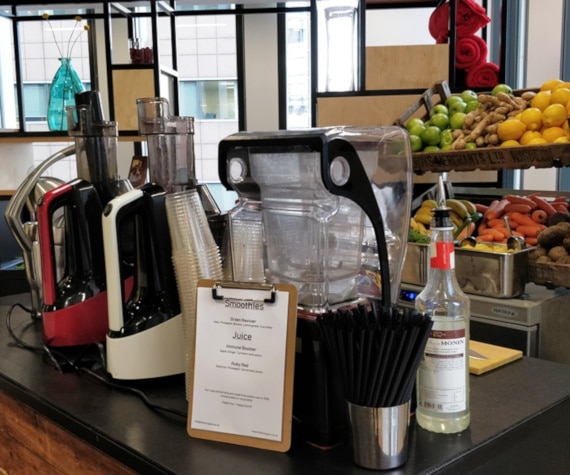 Contact us to learn how The Juice Guru can help you with your next event.
Ideal for Exhibitions, Conferences & Corporate Events
We are proud to use the best quality equipment there is. Our smoothie and juicing machines are the quietest and most powerful on the market and our cups and straws are all biodegradable and compostable.
We know that at an exhibition, you want to showcase the quality of your business and we are happy to help you do this by bringing our top quality equipment and service.
We'd love to hear from you
The Juice Guru customise each of our events exactly to our clients requirements. For a quote from us simply fill out the form with your requirements for your event and we will contact you quickly.
We have taken our mobile smoothie bars and bikes around the UK to serve guests tasty smoothies at exhibitions, product launches and office celebrations.

From London to Edinburgh, our team are on-hand to help at any kind of event you need us for.