Fresh Juice Bar Hire for Conferences
we have all what you need for your next event
Fresh juices & Smoothies for your event
Conferences are the perfect time to showcase what makes your brand, business or product great.
Just as you want your presentations to be slick, professional and engaging, you want to ensure your guests are entertained and alert throughout.
We have experience providing fresh, delicious fruit juices and smoothies to conference-goers in every industry. We are dedicated to providing an expert, bespoke service that fulfills your needs.
Our Mobile Juice Bars and Bikes
No matter what space you are working with, our mobile juice bars and smoothie bike rentals are compact and easy to set up. Our machines work on one conventional wall plug and we bring all the ingredients and equipment with us.
The Importance of Branding
To boost your presence further, we can fully brand our smoothie bars, bikes and cups, helping to build brand awareness all whilst giving your guests a health boost for the next session.

With full branding on uniforms, our servers become part of your team and act as a friendly, welcoming face to encourage engagement even between sessions. Making a juice bike or bar the centre of attention during downtime at a conference can help start natural conversations to further cement your brand and messaging in clients' minds.
Hire a Bar or Bike for Your Next Event
We deliver exciting, innovative and affordable smoothie services for hire
Making the Most of Your Conference
Conferences can be intense days where attendees are expected to focus and absorb information constantly. Providing the right refreshments is key to making sure your guests' brains are working at 100%. Our smoothies are refreshing and filled with locally sourced goodness to help your customers' brains work to the optimal level.

Promoting your business or product at just the right time is also key to getting a conference right so by combining refreshments with the brand goals, you expose attendees to the message without it being overbearing.

Our trained staff are experts in providing refreshments at conferences and show another friendly, welcoming and engaging face of your business.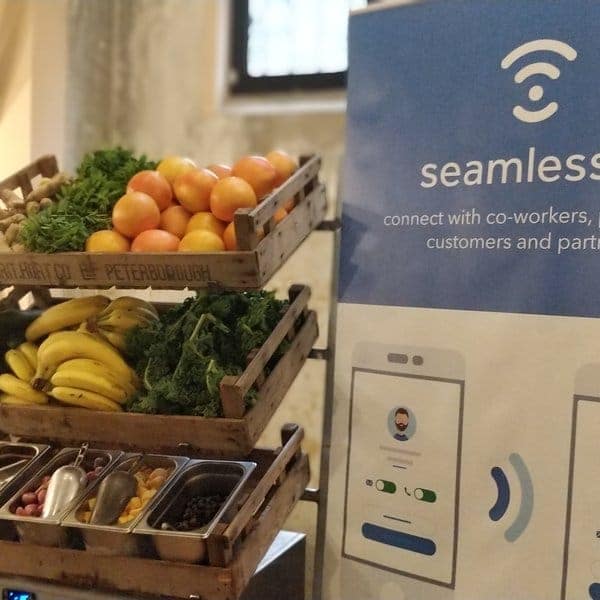 Each one of our smoothies is made with fruits we source from a local green grocer and have delivered to the venue to guarantee freshness.
We display all our produce and hand pick it for every customer so they know exactly what they are getting.
We understand that this is your event so we work closely with you in the preparation to ensure our service meets your highest expectations.

We are happy to discuss the menu and advise you on what would work best if you are unsure.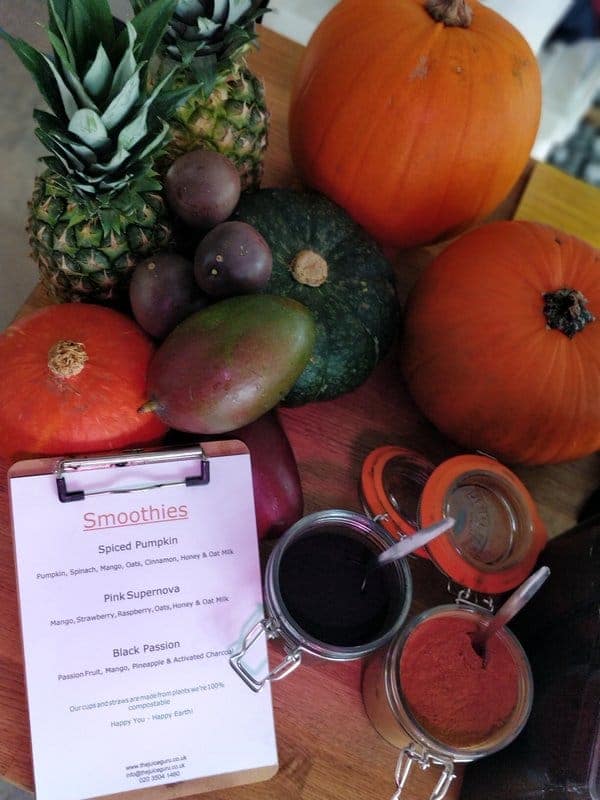 Contact us to learn how The Juice Guru can help you with your next event.
Ideal for Exhibitions, Conferences & Corporate Events
The Best Quality Equipment
We use the best equipment on the market on each of our juice vans, bars and bikes. Our machines are the quietest and most powerful on the market and are able to operate on just one conventional plug. We are committed to sustainability so all our cups and straws are recyclable and compostable.

No matter the size of the venue, we will work with you to cement your brand in the mind of your customers and provide them with fresh smoothies and juices throughout the day.
We'd love to hear from you
The Juice Guru customise each of our events exactly to our clients requirements. For a quote from us simply fill out the form with your requirements for your event and we will contact you quickly.
We have taken our mobile smoothie bars and bikes around the UK to serve guests tasty smoothies at exhibitions, product launches and office celebrations.

From London to Edinburgh, our team are on-hand to help at any kind of event you need us for.