Mobile Smoothie Bar Hire for the Office
Improve the productivity of your employees
Fresh juices & Smoothies for your office
Have you just nailed a pitch, secured the biggest contract to date or is it simply happy birthday? Whatever the reason, treating your staff to hand crafted smoothie and juices is sure to be a hit.
We are able to bring our smoothie bars and bikes directly into your office, setting up in your space so that we are on hand to kick start your day with hand crafted smoothies and juices.
Choose From Our Bars & Bikes
No matter what kind of space you are working with int he office, we have something to help you treat your staff. We have bars from 1m to 2.5m and bikes at 2.2m in length to easily slot in almost anywhere. Each one is able to provide quality smoothies from the freshest products for as long as you need us.
Our juice bikes fit through most doors and our bars are completely folding so we can bring the juice to you and stay set up inside the office through the day. We bring our own filtered water and all we require from you is a standard wall plug to create delicious smoothies all day long.
Our juice bikes and bars are an empty slate to accommodate any message you like for a special occasion. You can even customise our cups, perfect for that social media moment to celebrate with your team.
Healthy Eating in the Office
Healthy eating has been shown to improve productivity at work. Increased blood sugar levels mean more energy and alertness but have also been linked to increased willpower.
Sharing a healthy, fresh smoothie with your colleagues after a particularly gruelling task or simply as an occasional treat can leave your staff feeling more productive and more focused throughout the day.
While cake or alcohol may feel like just what your team needs, promoting a healthy office culture is a great way to improve the general mood while ensuring everyone is able to work to their full potential.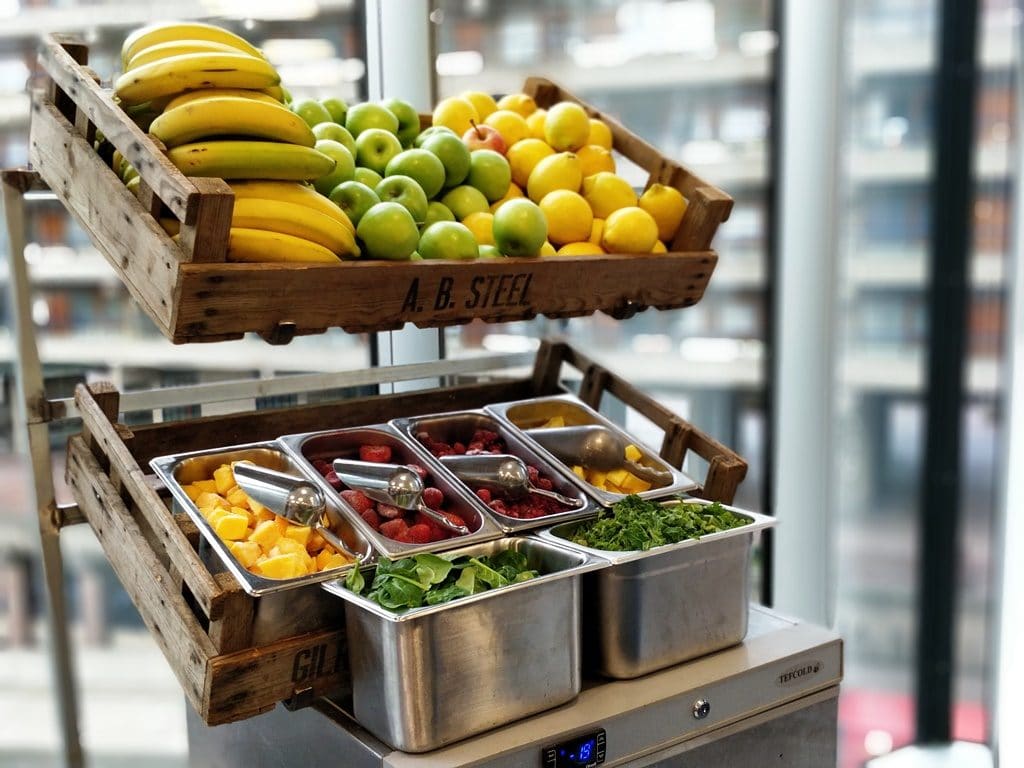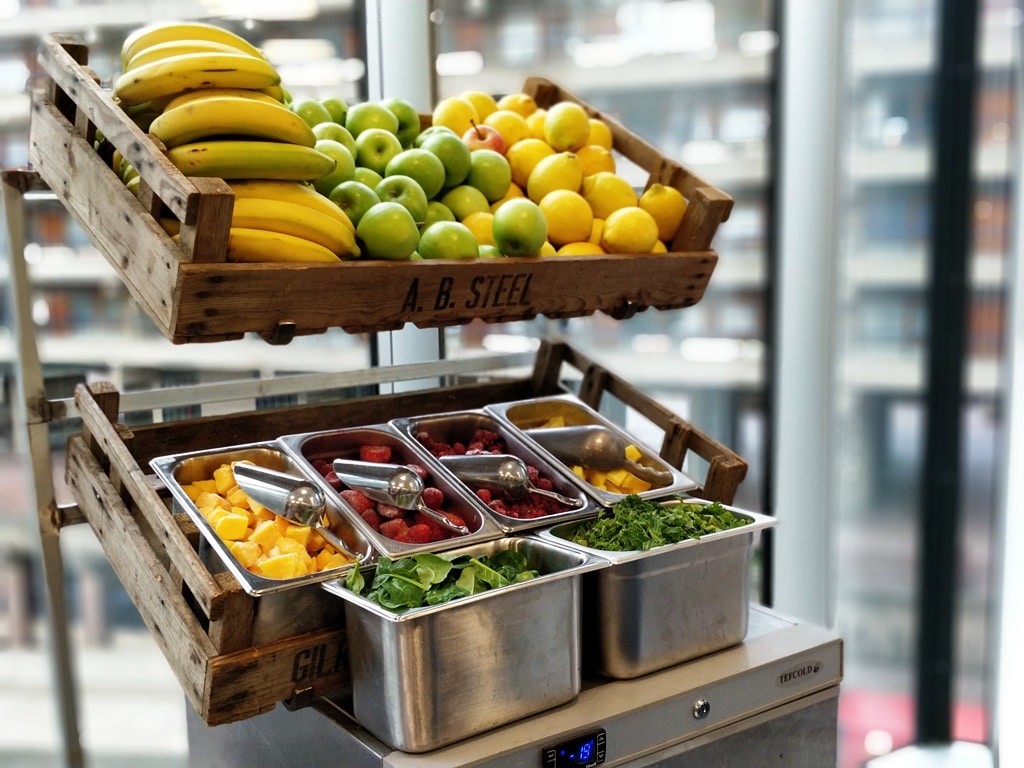 Hire a Bar or Bike for Your Next Event
We deliver exciting, innovative and affordable smoothie services for hire
Every one of our smoothies and juices is made with fresh fruit delivered by our local green grocer. We display all our fruit on our juice bars and bikes so your staff can see exactly what they are getting in every serving.
We want our service to be special so ensuring we can please as many people as possible when we arrive is important to us. Check out our menu or get in touch for advice on what smoothies to offer your staff.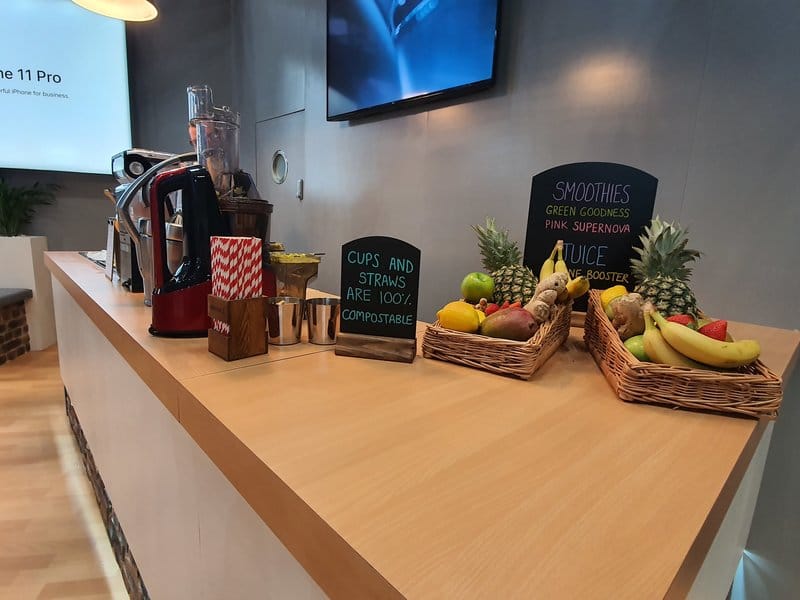 Contact us to learn how The Juice Guru can help you with your next event.
Ideal for Exhibitions, Conferences & Corporate Events
Equipment & Service of the Highest Standard
Each of our bars and bikes uses the most powerful and quietest equipment on the market so we can treat your staff throughout the day with as little disruption as possible. Our staff are friendly and professional so that every juice or smoothie is beautifully made and your staff feel comfortable, cheerful and relaxed.
We'd love to hear from you
The Juice Guru customise each of our events exactly to our clients requirements. For a quote from us simply fill out the form with your requirements for your event and we will contact you quickly.
We have taken our mobile smoothie bars and bikes around the UK to serve guests tasty smoothies at exhibitions, product launches and office celebrations.

From London to Edinburgh, our team are on-hand to help at any kind of event you need us for.