Make Your Next Event Unforgettable
Mobile Coffee Vans For Events
Bring Quality Coffee to Your Guests Anywhere
Our Piaggio ape coffee vans are the ideal way to attract a crowd and create an experience at any event. The vans are highly compact and can even be set up inside for full flexibility. If you're looking for a quirky way to draw in a crowd, hiring a mobile coffee van could be just the thing you need.
Our vans are customisable to deliver unified branding approach that sells your business to you guest, customers or attendees. Whether it's a big product launch or an important conference, make a stand with mobile coffee.
We offer coffee van hire for private and corporate events so no matter what statement you're making, we can help. We've delivered coffee promotions for some of the biggest global brands but we provide the same level of quality, care and professionalism to all our clients. Our professional baristas are dedicated to customer service and aim to provide a warm welcome to your guests from the first cup to the last. 
Our coffee vans for hire are 2.7m by 1.3m, making them compact enough to fit into some lifts. Our vans can operate inside and outdoors so you have the freedom to arrange your promotion wherever you like. Our vans have served coffee in offices, exhibition booths, conference halls and streets.
Not what you need? Explore our mobile coffee bikes and bars for the best fit for you.
You can customise up to 10 panels on our ape vans, making them suitable for any kind of branding promotion you have planned. Personalise your van with everything from logos to product advertisements and promotional images.
Our cups and uniforms are also customisable to create a unified marketing experience that puts your brand front and centre.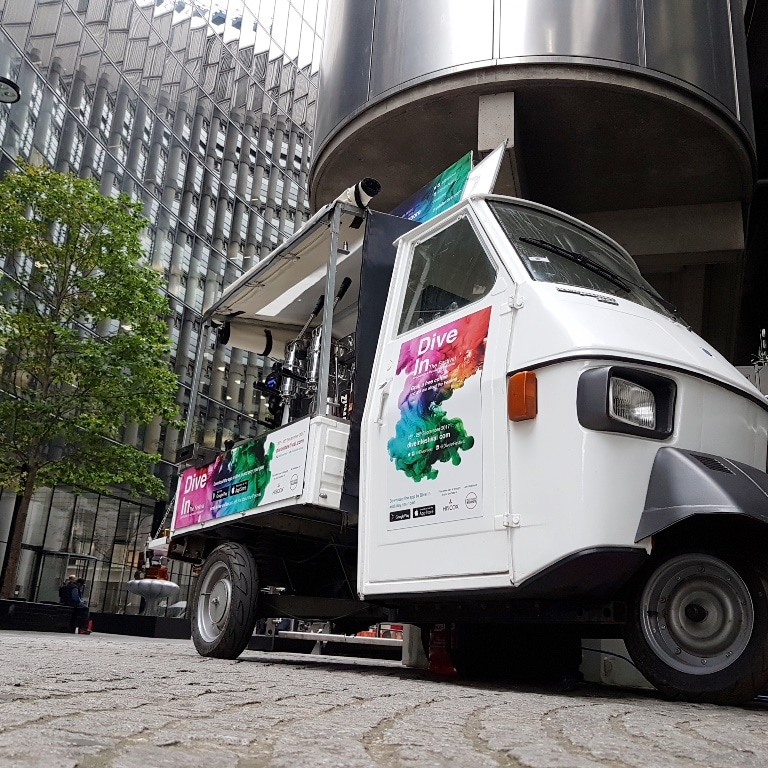 mobile coffee promotions for conferences, exhibitions and product launches
Show-Stopping Advertising
Even without custom branding, our Piaggio coffee vans stand out wherever they are placed, drawing a crowd and giving your business more opportunities to spread the word to your customers. If you choose not to customise your van, we add no branding of our own to ensure your business is the only focus on the day.
Our coffee machines are some of the best in the business. We serve your customers delicious coffees from the first cup to the last, creating a lasting impression of your business. We roast our coffee fresh on the day so only the finest quality drinks are served.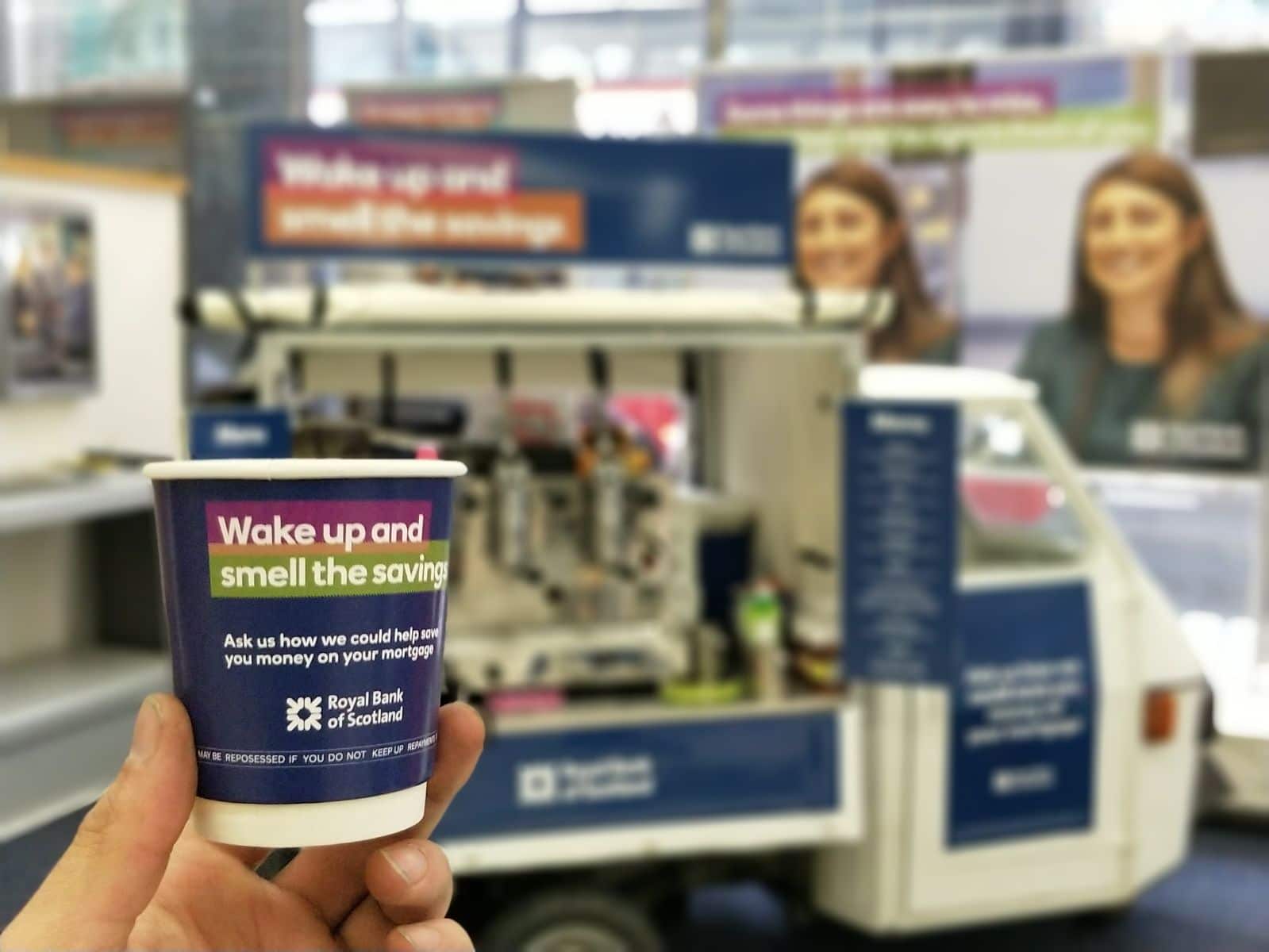 Get in touch to learn how The Juice Guru can support your next campaign
Exhibitions, conferences, product launches and private events
Mobile Coffee Hire Options
In addition to our coffee van hire options, we also have mobile coffee bikes and portable bars to suit all size requirements and environments. Our coffee machines can run almost anywhere, giving you complete control over the vision of your brand on the day.
let's start working together
To learn more about our services for your next promotion, fill out the form, including your requirements and we will quickly be in touch to organise how we can help you.
Our mobile coffee vans have driven across the country, from Bristol to Glasgow, serving delicious coffees at exhibitions and conferences everywhere.

We offer a UK-wide service and can also take our machines to the EU to help you spread the word of your brand.