make unforgettable marketing
Coffee Bike Hire for Events
Hire a mobile coffee bike for your next exhibition, conference or product launch to give your sales pitch a big boost. We cycle across the UK and EU serving top-quality espressos with a smile.
Our bikes can be fully customised and have a vintage flair to attract attention no matter where they're placed. Make a statement at your next corporate or private event.
Coffee Bike Hire for All Events
Our mobile coffee bikes bring a unique experience to any event, whether it's a private party or a national convention. Our professional staff are able to serve coffees, hot drinks and even affogato to give your guests a kick of energy for whatever you have in store for them. We provide a professional welcoming service, delicious drinks and a beautiful, branded set-up for the perfect advertising display.
Our vintage-style coffee trikes are 2.2m x 0.9m, perfect for small conferences or an large exhibition booth. The bike section on both or black dutch cargo bikes can be removed, making the length 1.45m, allowing it to fit into most lifts for easy portability. Our solutions are highly flexible and allow you to get the same great quality coffee and outstanding advertising regardless of space limitations.
Check out our mobile coffee bars or coffee vans if you're looking for something different.
Our coffee bikes come completely unbranded. This means that whenever you hire our bikes, you can make them completely your own. Each bike comes with three detachable side panels to accommodate your logo or any other images you need. We can also create branded cups and uniforms for the perfect presentation of your business.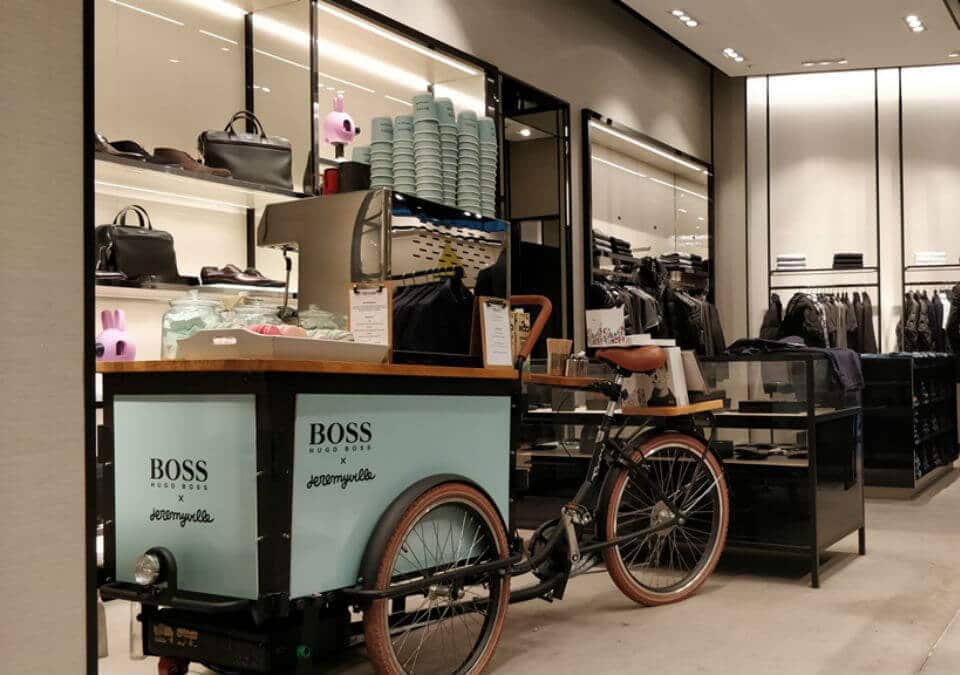 Hire a Bike for Your Next Event
We deliver show-stopping coffees for any audience
With or without your custom branding, our Dutch cargo bikes stand out wherever you place them. If you choose not to add your own images, we will still draw a crowd and provide a top-quality experience for you and your guests.
We make every coffee fresh with the finest ingredients to ensure you and your guests are only getting the best. There's nothing quite like a great cup of coffee so we're passionate about providing quality to every customer. We also offer speciality milks to cater for all audiences.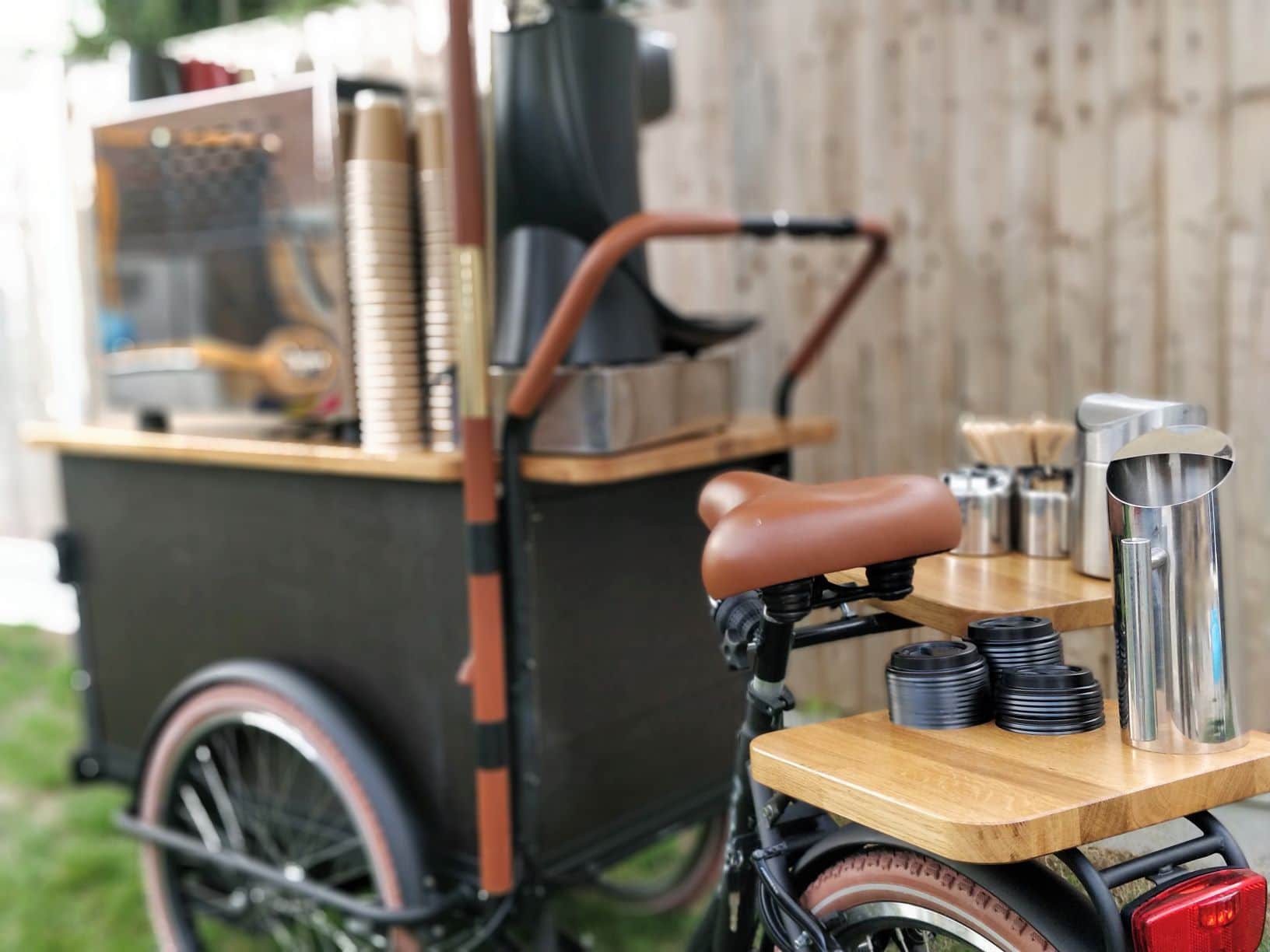 Found out what The Juice Guru can bring to your next event.
We've served coffees at exhibitions, conferences & parties
Quality Coffee Machine Hire
Our machines are the best on the market and are capable of serving great tasting coffee for as long as you need us. We have a fleet of bikes, vans and bars to deliver exactly what you need at any event. For more information on how we can help you, get in touch to book a bike today.
We'd love to hear from you
The Juice Guru have extensive experience providing a personalised service at any event. Fill out the form and tell us more about your requirements and we'll quickly get back to you to and start planning your best event yet.
We have taken our coffee bars, vans and bikes across the UK & Europe to conventions, exhibitions, product launches and parties.


From London to Edinburgh, we bring a stand-out service to you.